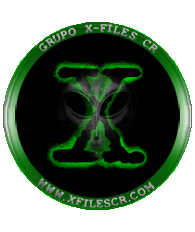 X Files Costa Rica
Detalles

Categoría: Últimas Noticias
Publicado el Domingo, 26 Enero 2014 10:29
Escrito por Agente Scully
Visitas: 1619
So, just to draw the picture here; there is a new comic book series called The X Files, Season 10. Issues 1 thru 5, where the "Believers" arc, which I already wrote about; and, issues 6 and 7, where the "Hosts" arc, which I'm going to write about, right now…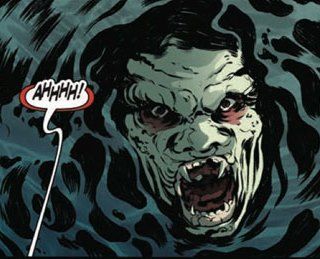 Well, obviously "Hosts" is about Flukeman, who was the monster of the week for the second season episode called "The Host", in which a humanoid flatworm is taking hosts for it's larvae, at the sewers of New Jersey; the larvae would attached themselves to the bile duct and would fed from the liver of the host, eventually killing him. The Flukeman is captured and after some tests, Scully is able to determine that the creature is a quasi-vertebrate human, capable of spontaneous regeneration like any flatworm; Chernobyl was its origin and it came on a Russian freighter that was used in the disposal of salvage material from the meltdown.  Unfortunately, Flukeman escaped while being transported and its current whereabouts are unknown.
Now, Flukeman has resurfaced and is terrorizing Martha's Vineyard. With Mulder and Scully back at the FBI on The X Files, they are assigned to the case. It turns out that the Flukeman has found many suitable hosts and has reproduced, so Mulder found dozens of Flukemen on the sewers and they attacked him but Scully is able to remove all the parasites from his system. Also, the sheriff burns down the nest that Mulder found on the sewers.
Finally, the sheriff unveils the true origin of it all: Soviet Union, late 80's, when he had to abandon a comrade on a soup of radioactive waste, following superior instructions. He had lived with the guilt of what he have done, all these years, but he have also lived in fear, waiting for his colleague (Flukeman) to come after him in revenge, which actually happens by the end of the issue. And Flukeman remains on the run, again.
I have to say, I didn't love this arc, but something I thought was really cool, was the fact that they released it on the exact same date of Samantha's abduction, but 40 years ago (November 27th, 1973), which was also at Martha's Vineyard. So I think that was a nice touch, specially to us philes.
Mercy